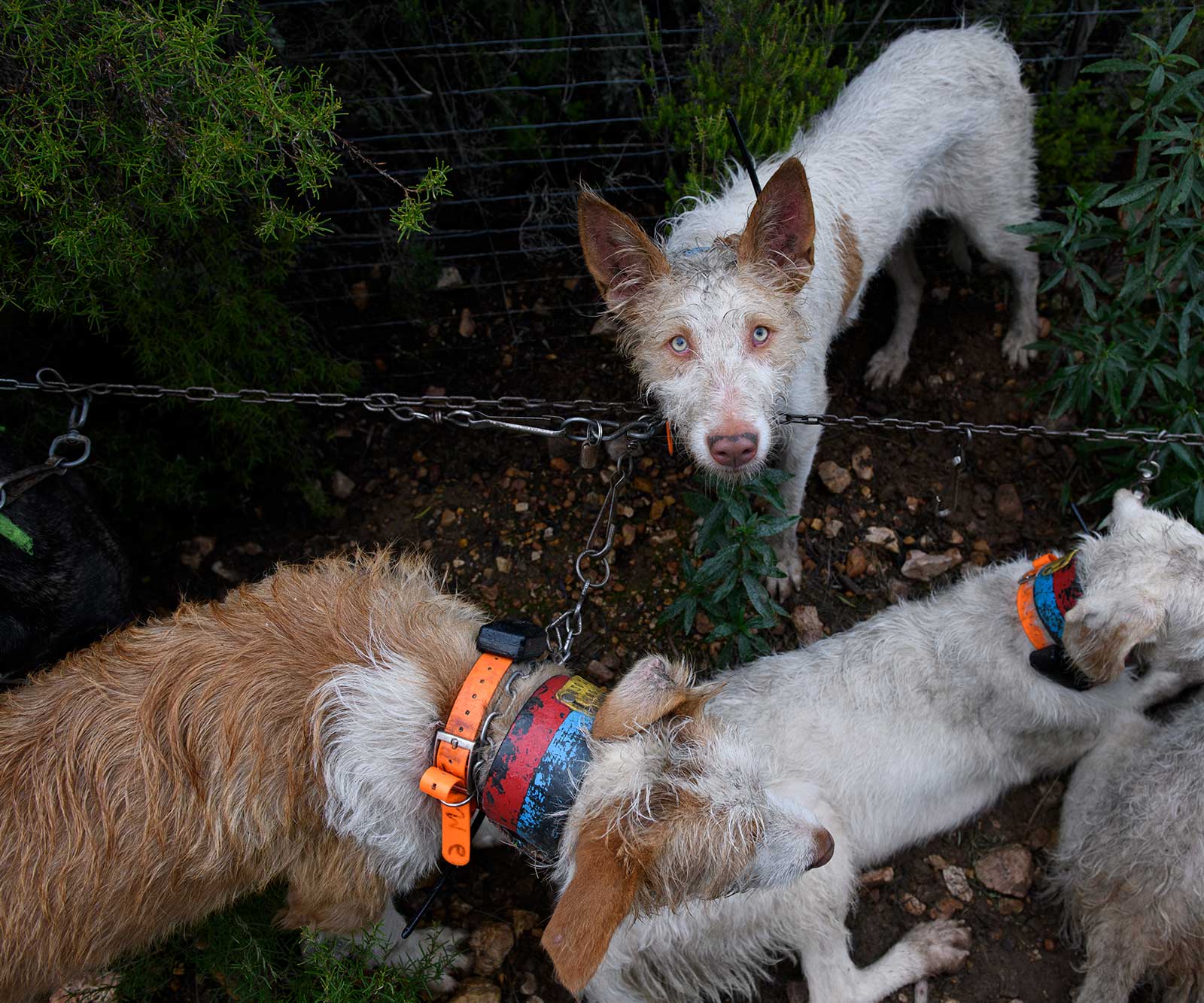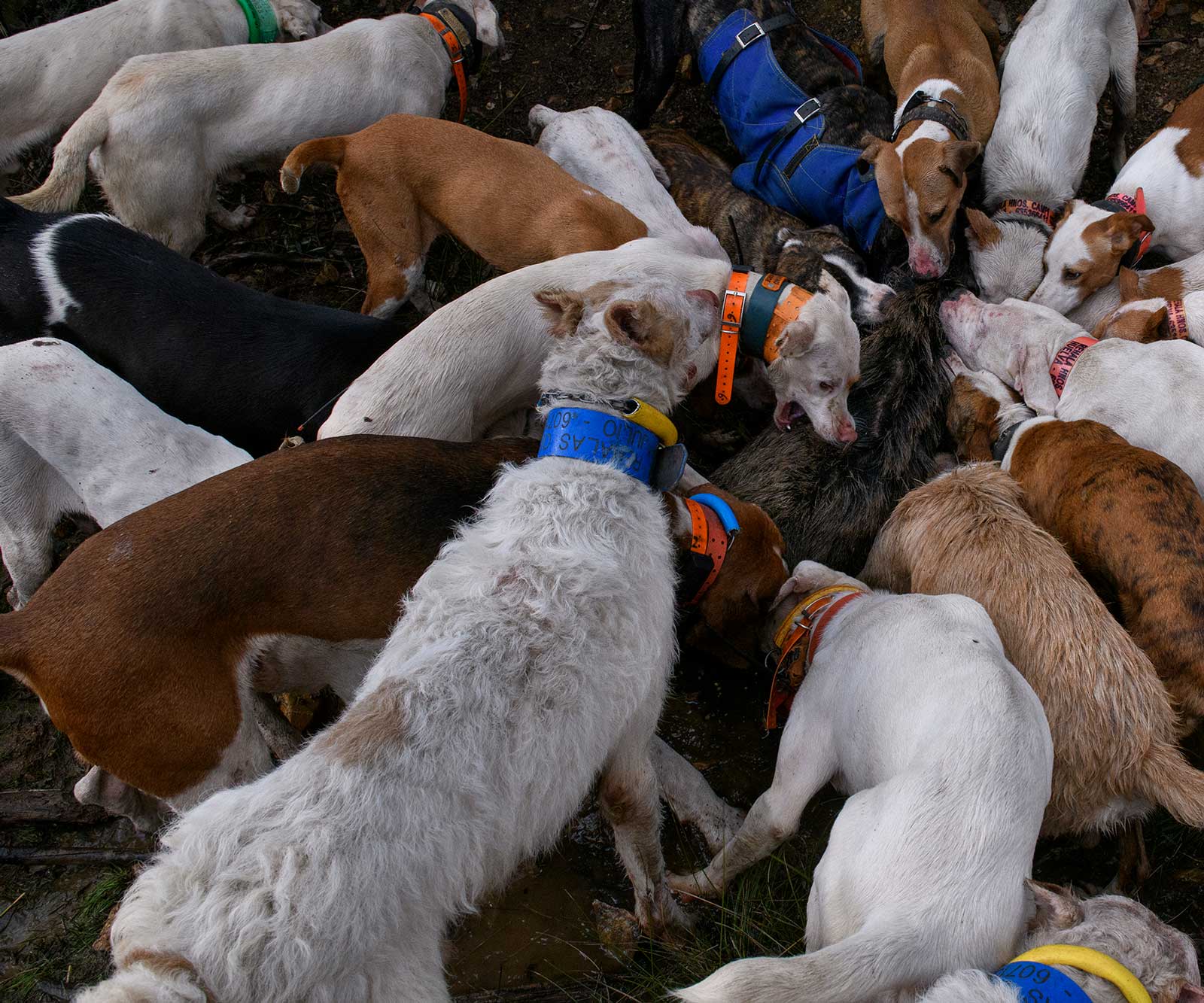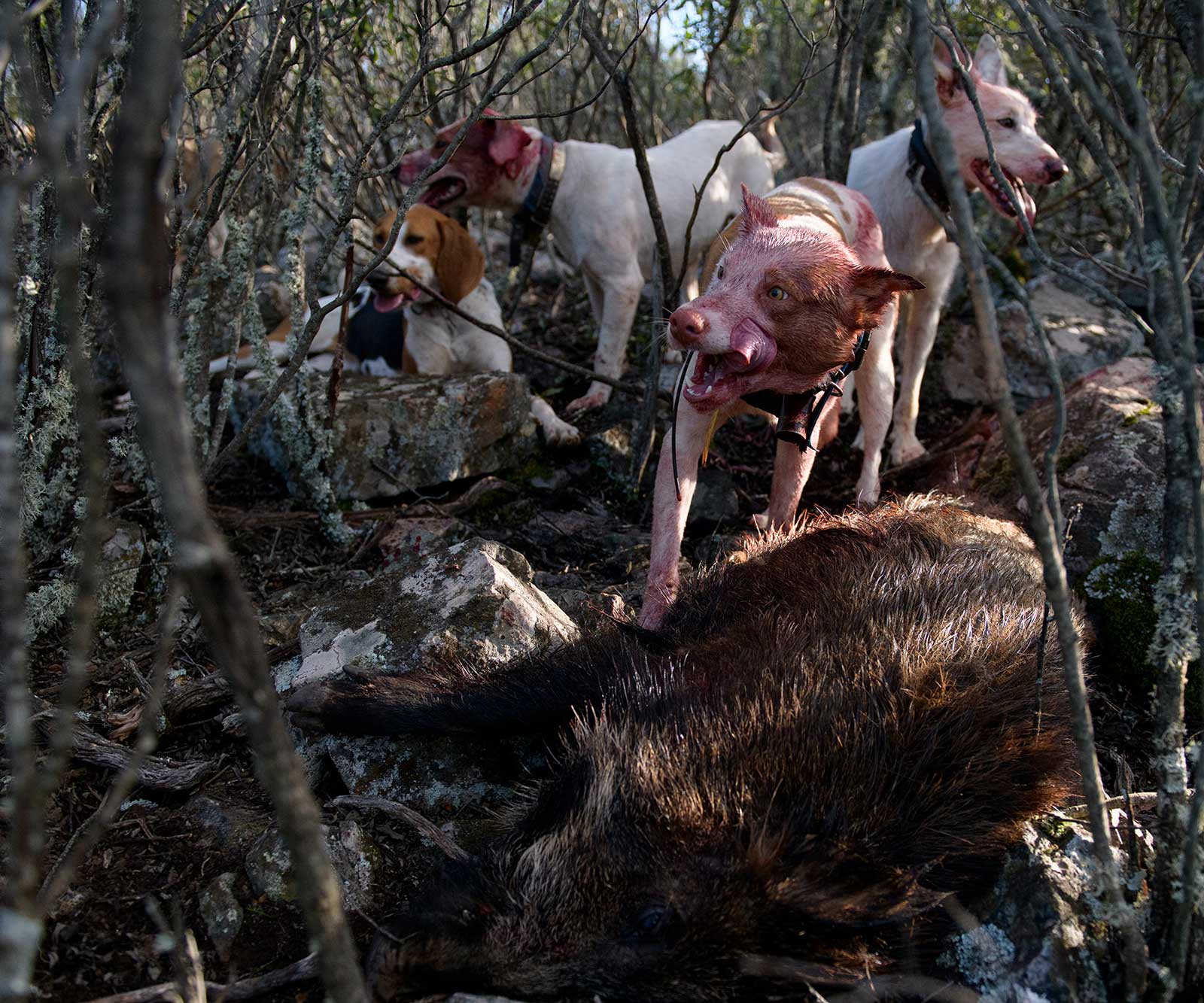 10,602
signatures
We need
39,398
more to reach
50,000
What are monterías?
Montería is the most characteristic form of hunting in Spain and probably the most brutal in the world. A fundamental part of it are the rehalas: pack of up to 40 dogs that are used to find, harass and catch up with other animals.
Dogs used in hunting are exposed to serious dangers, they do not receive the veterinary attention they need when they are injured and they make long journeys in trailers where they can barely move.
---
Why do we ask for its end?
Tens of thousands of dogs used for hunting have been excluded from the state animal protection law, so they depend on regional regulations and future specific regulations that the Government promised to develop.
So far, Denmark, Germany, Austria, Hungary, the Netherlands, Luxembourg and Sweden have banned types of hunting similar to what our undecover investigation found.
---
What are we going to do?
We do not forget them. It is our responsibility that the administrations do not do it either and we need you so that our demands are heard loud and clear.
With this campaign we begin a series of street actions and political pressure that are strengthened with the signing of this petition. We demand an immediate end to all forms of hunting that subject animals to suffering and cruelty that cannot be justified.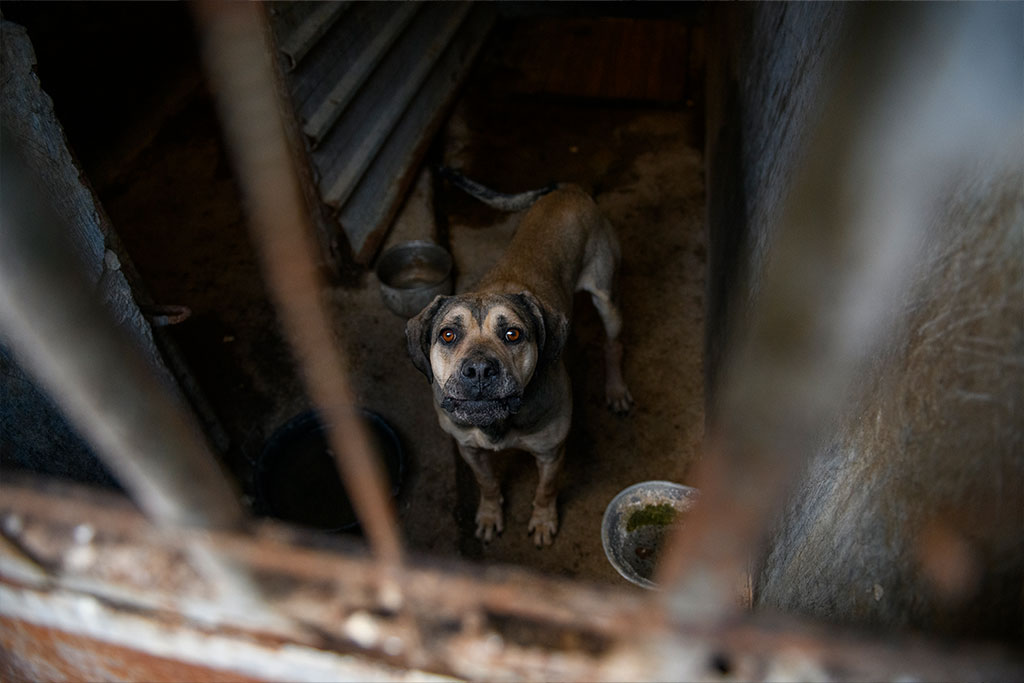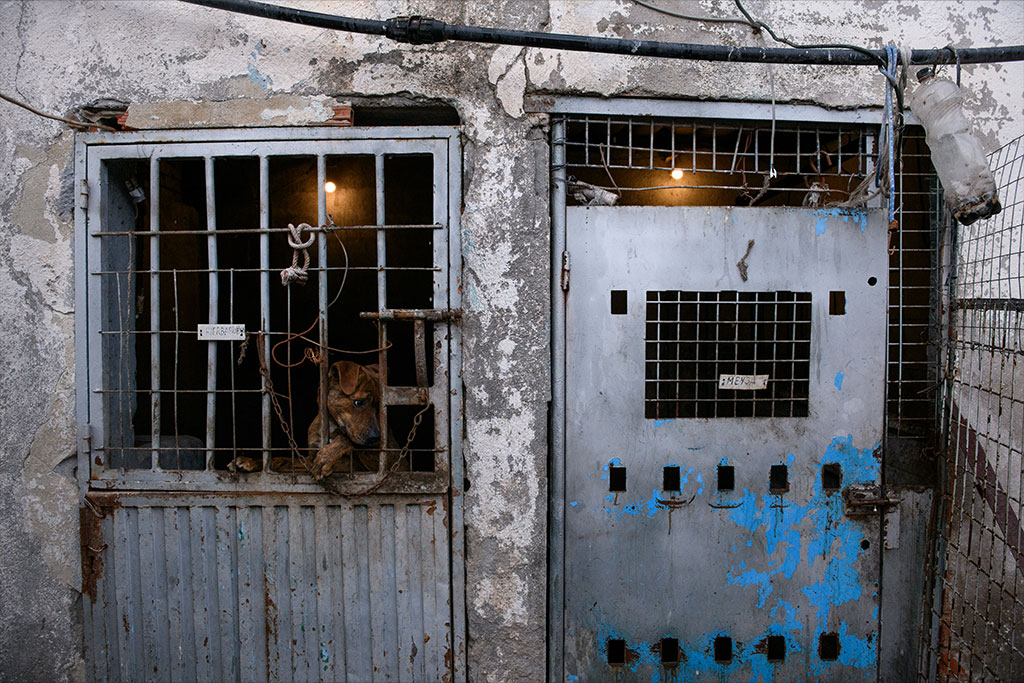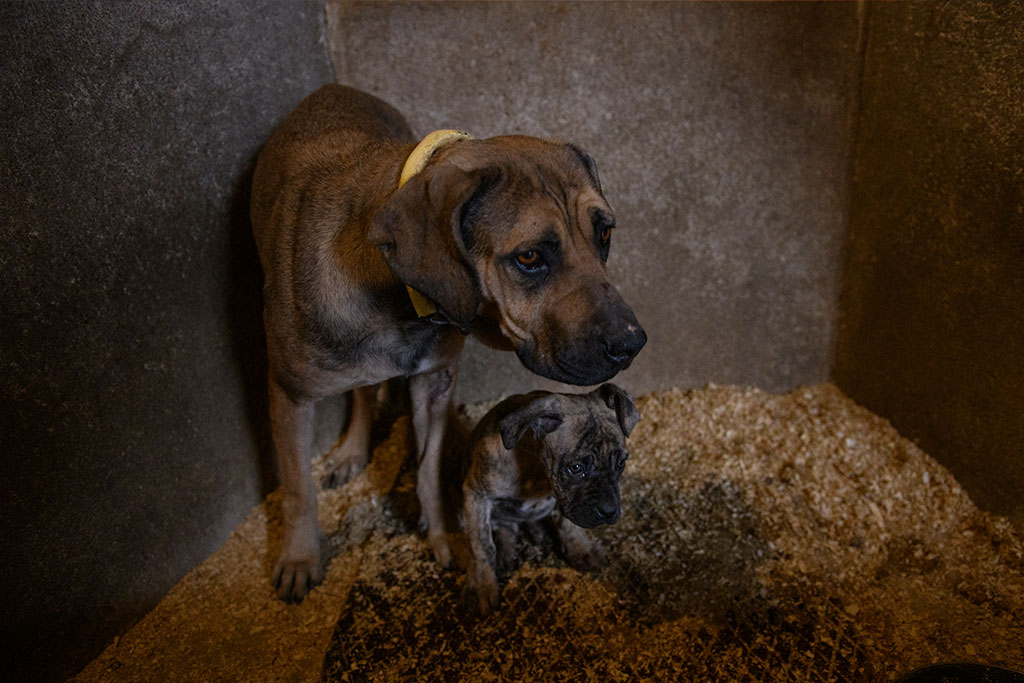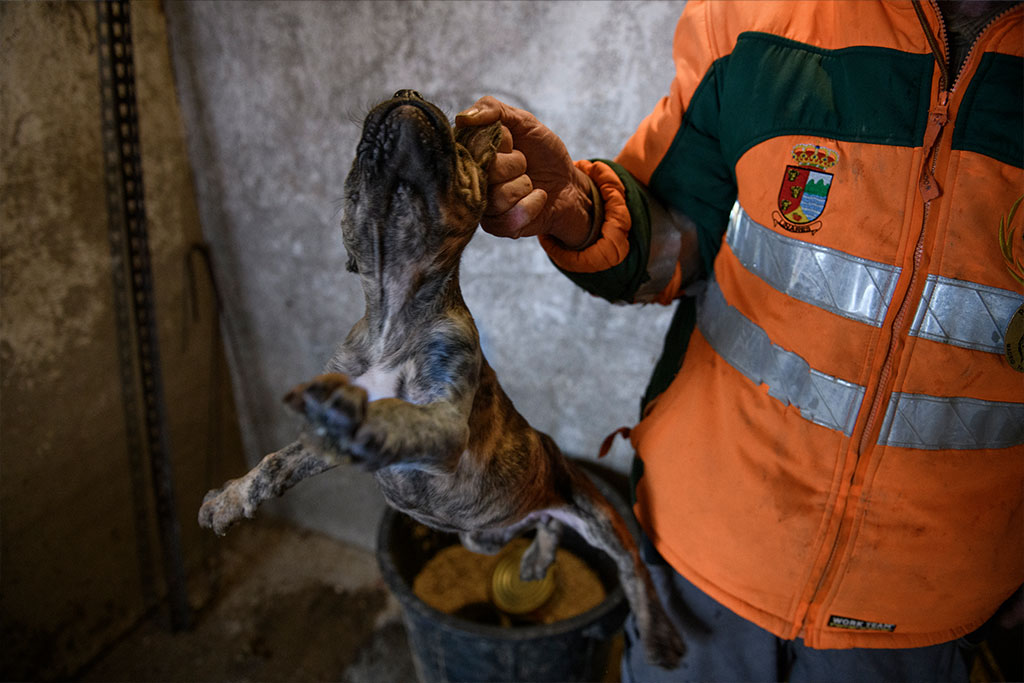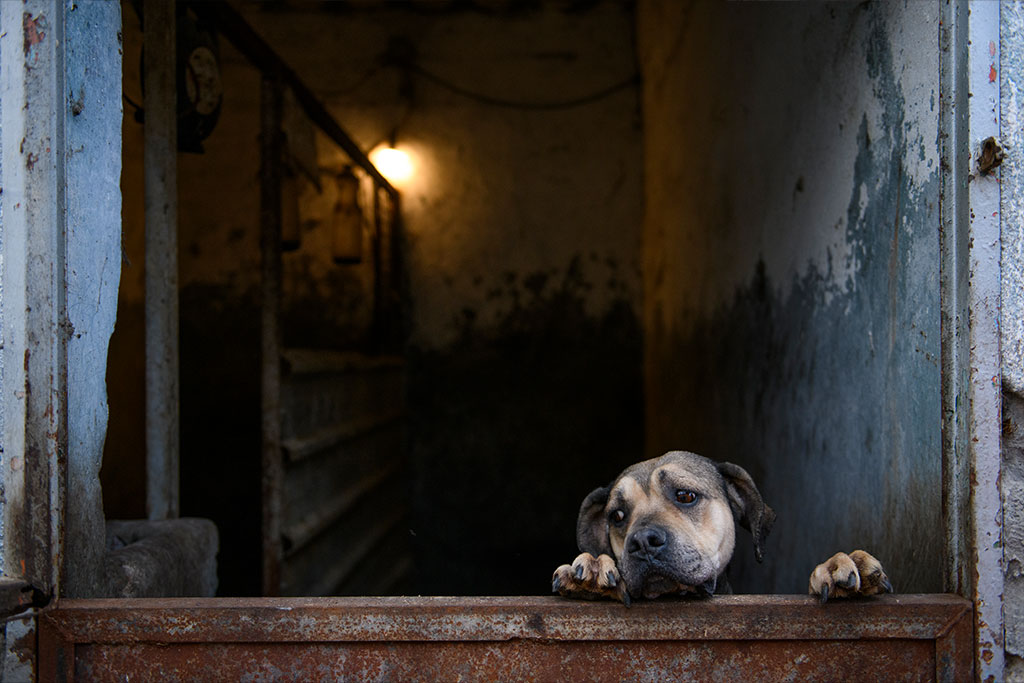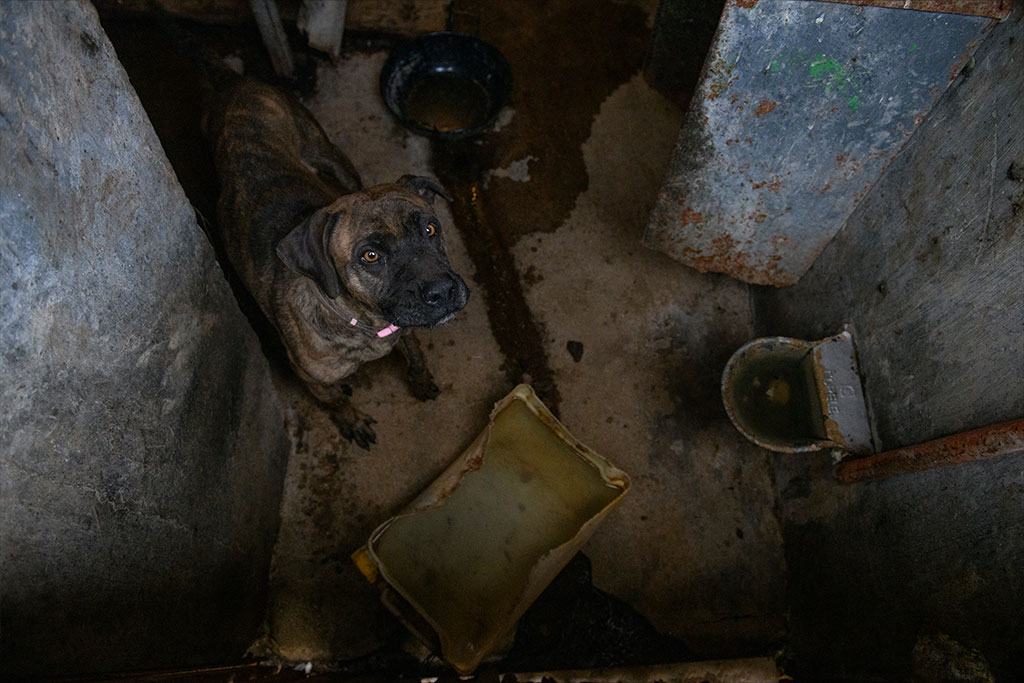 Breeding
Hunters seek to highlight specific characteristics in their dogs, so selection and breeding of related individuals is common practice. This favors the development of congenital diseases and reduces the life expectancy of dogs.
The regulations do not stipulate a minimum age at which cubs can start hunting, but we know that many of them are discarded if they are not fit to hunt from a very young age.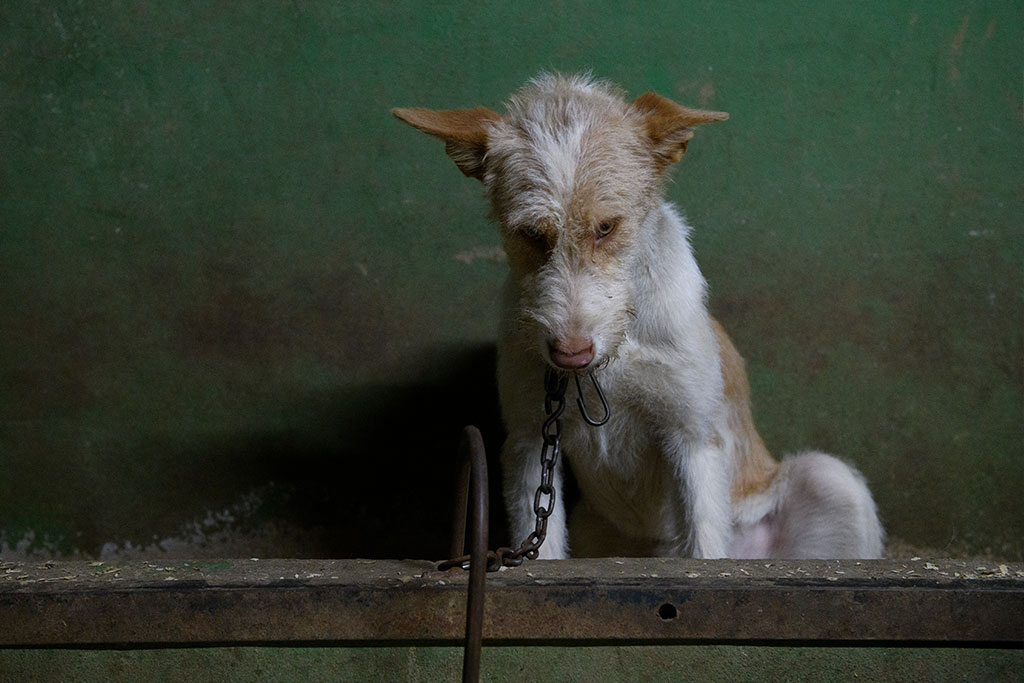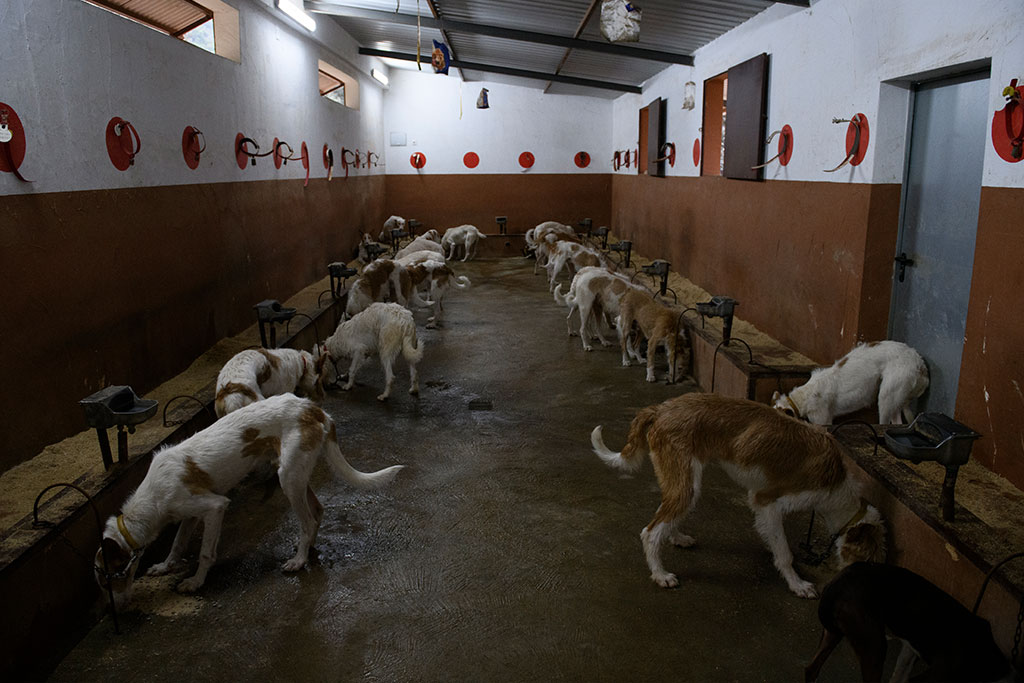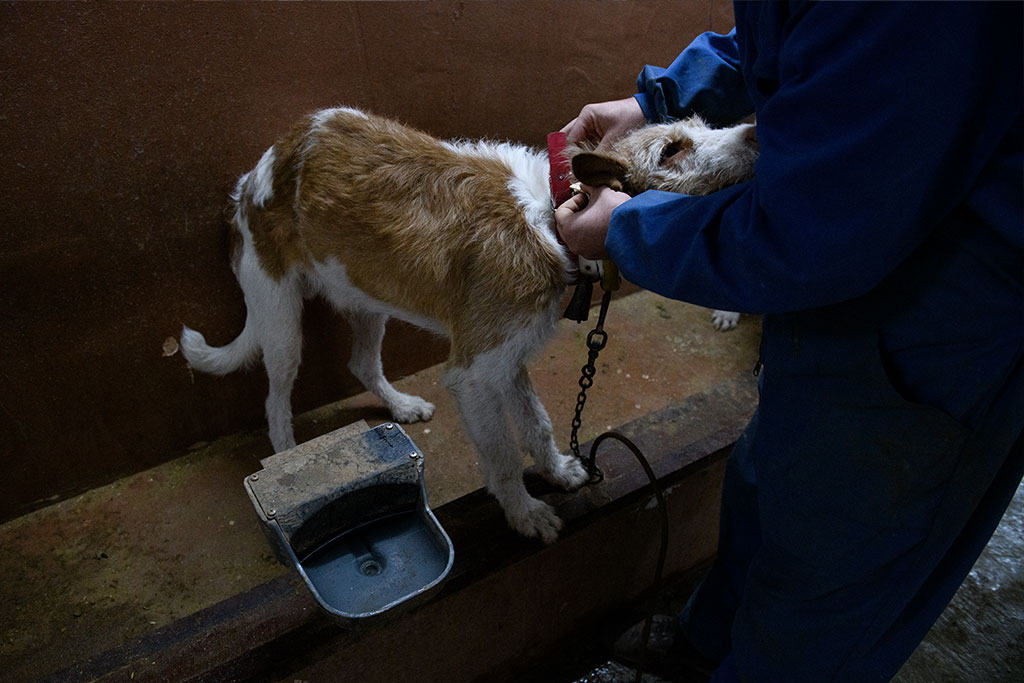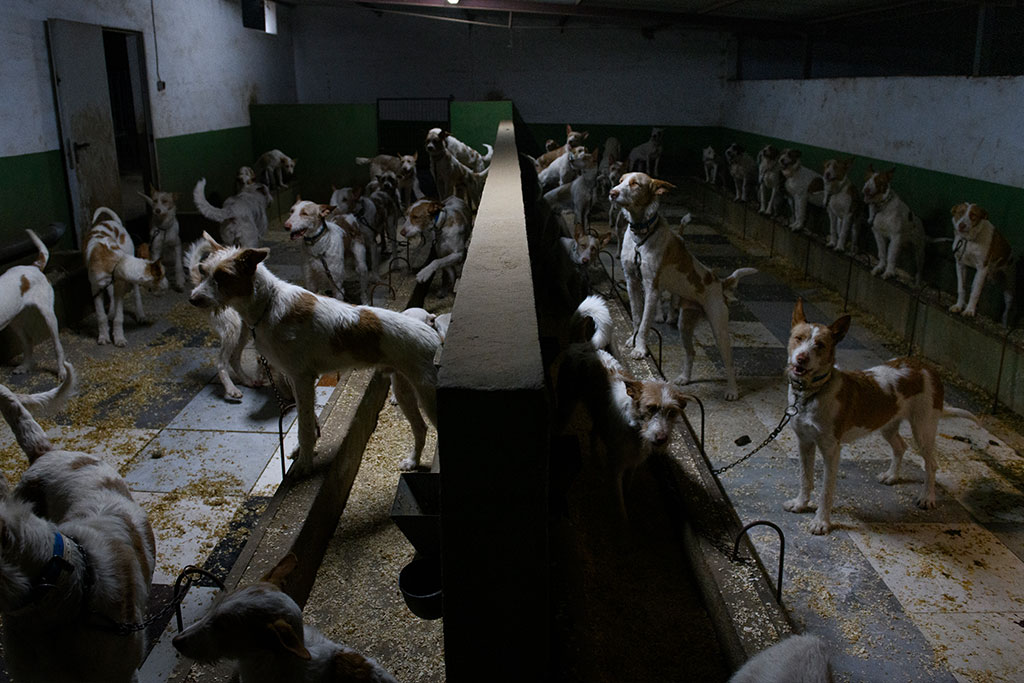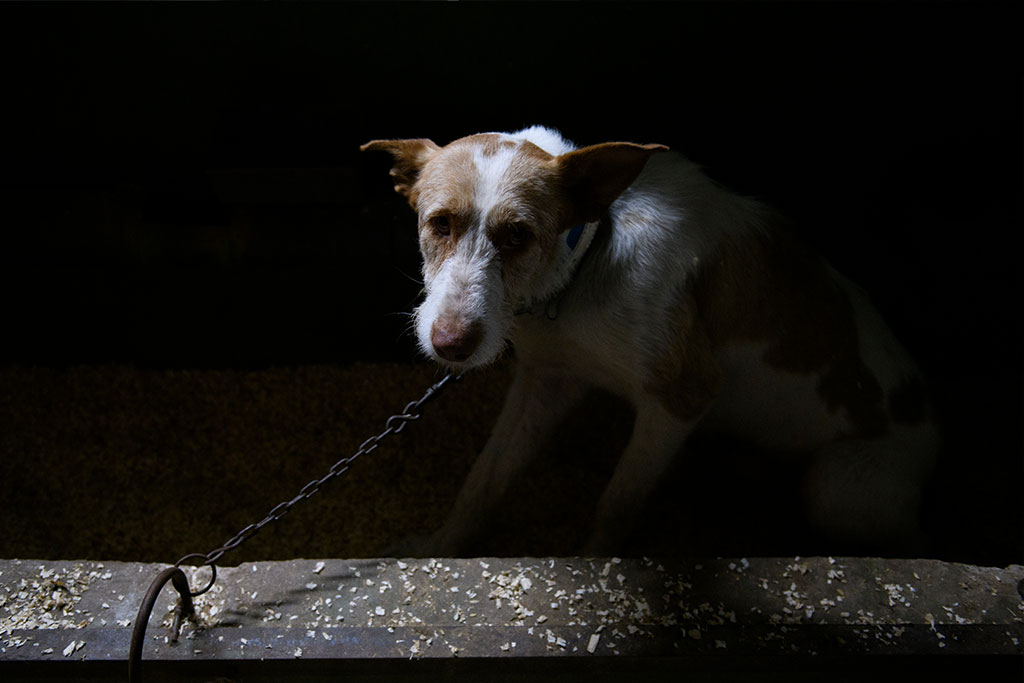 Kennels
Dogs used for hunting live in unsanitary conditions, exposed to inclement weather, without proper nutrition, and with movements limited by short chains or small cages. Each kennel can house up to fifty animals.
They can house more than fifty animals in the kennels, either separated by cages or chained to the floor or the wall.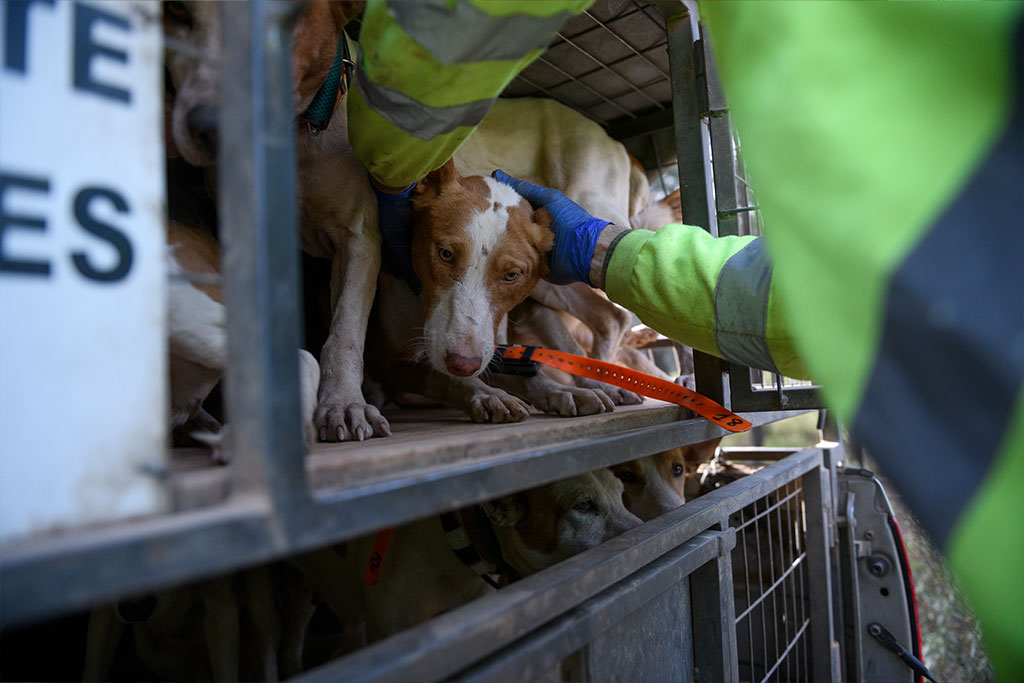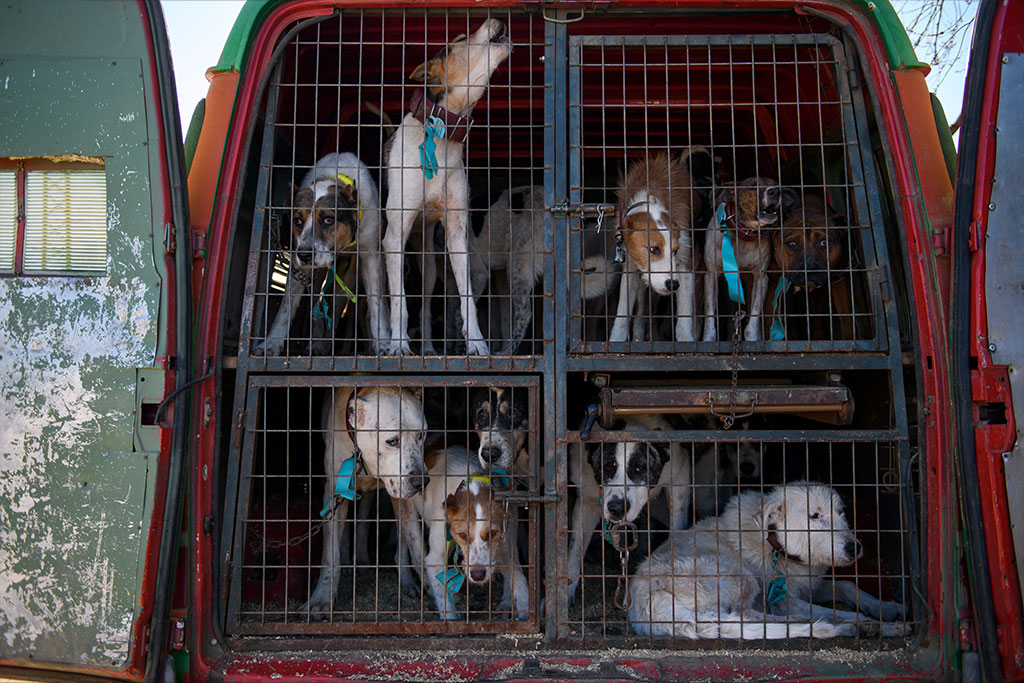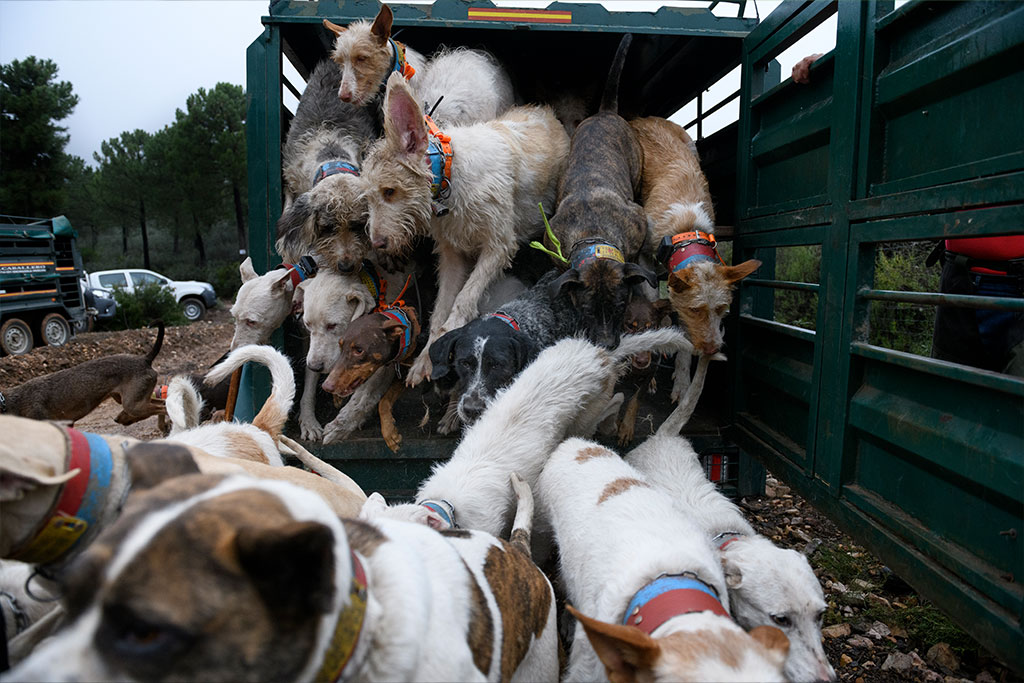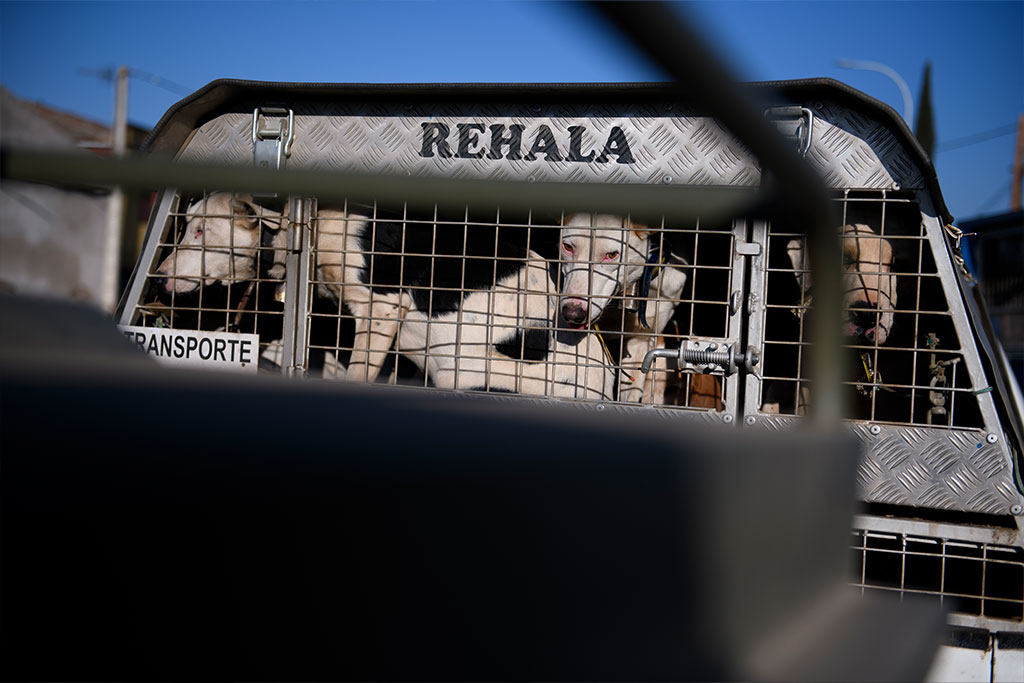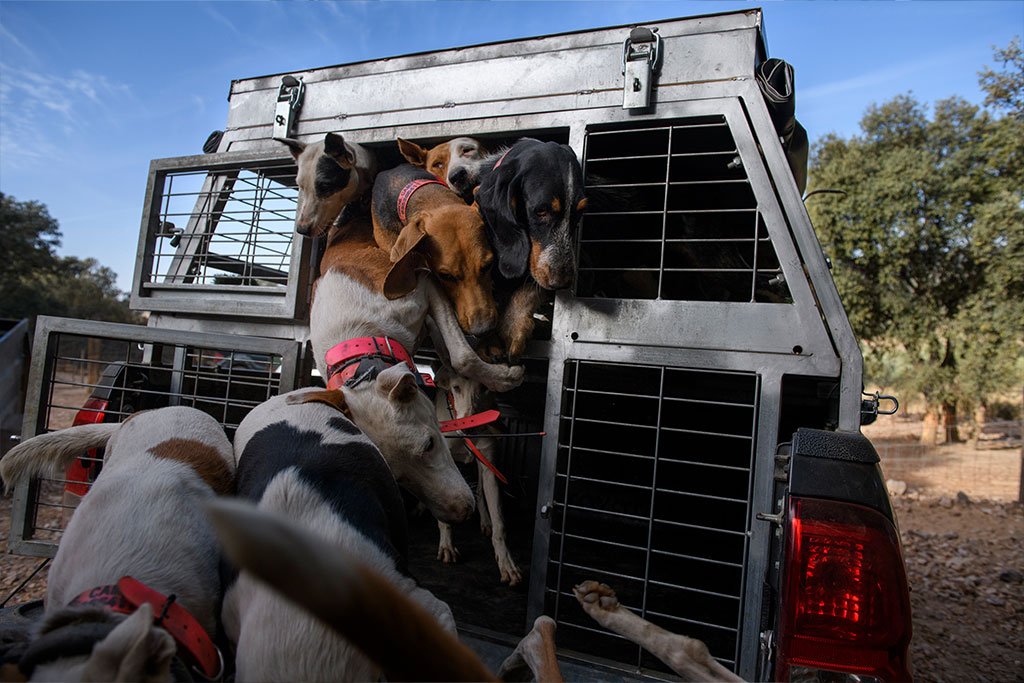 Transport
Hunters often work for different provinces, so it is normal for dogs to travel long distances in small compartments. If they go to more than one hunt in a row, they spend the night crammed into the trailers.
The only thing that the law regulates is the correct cleaning and disinfection of the vehicle, not the well-being of the dogs.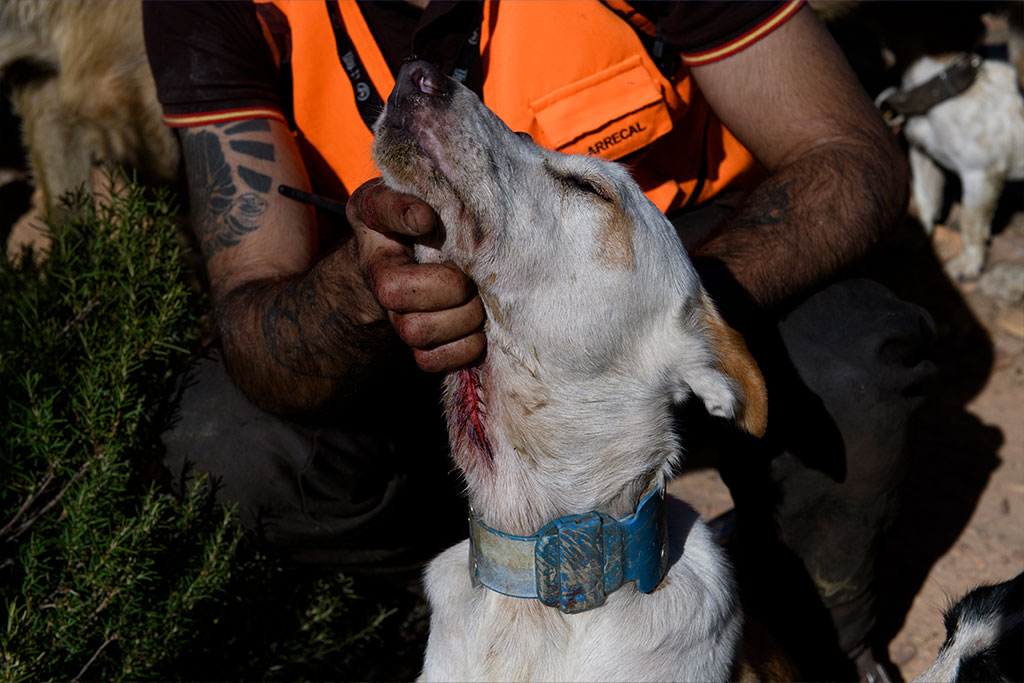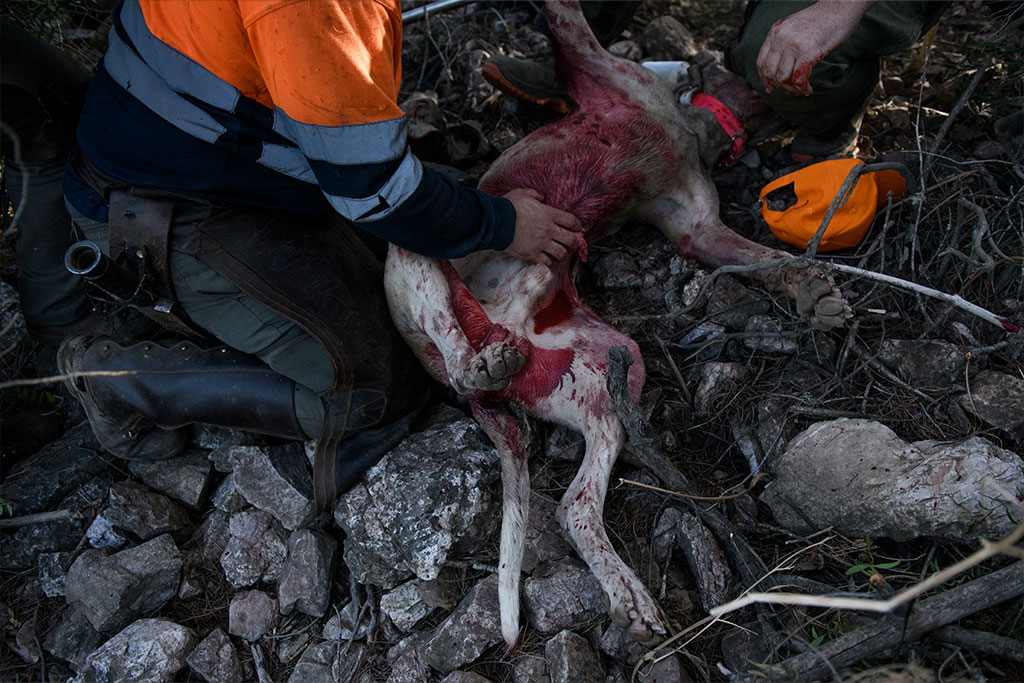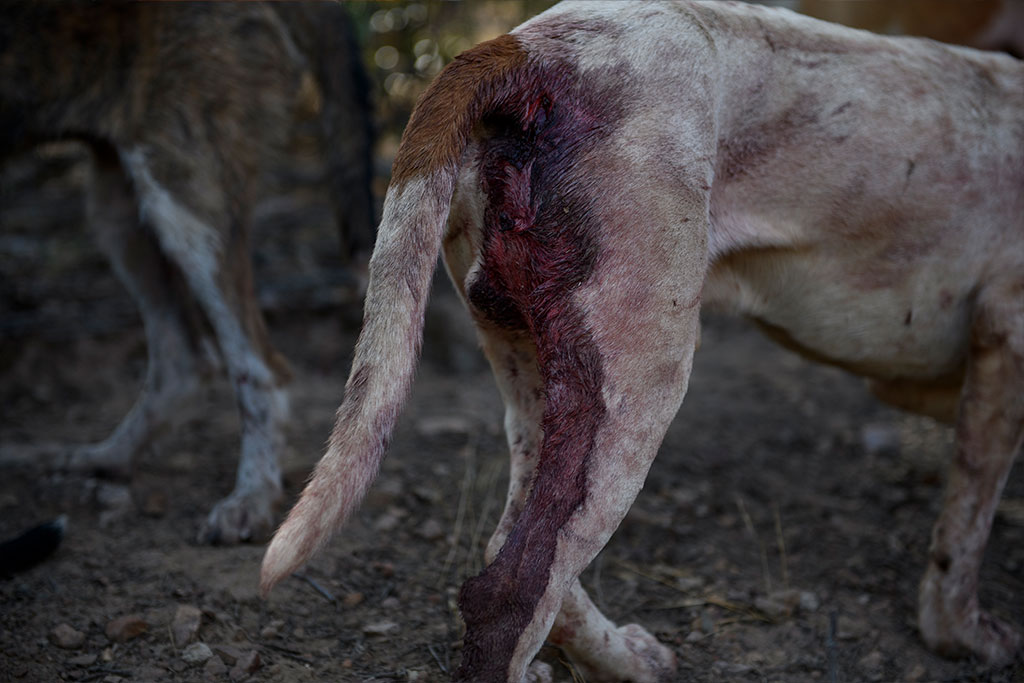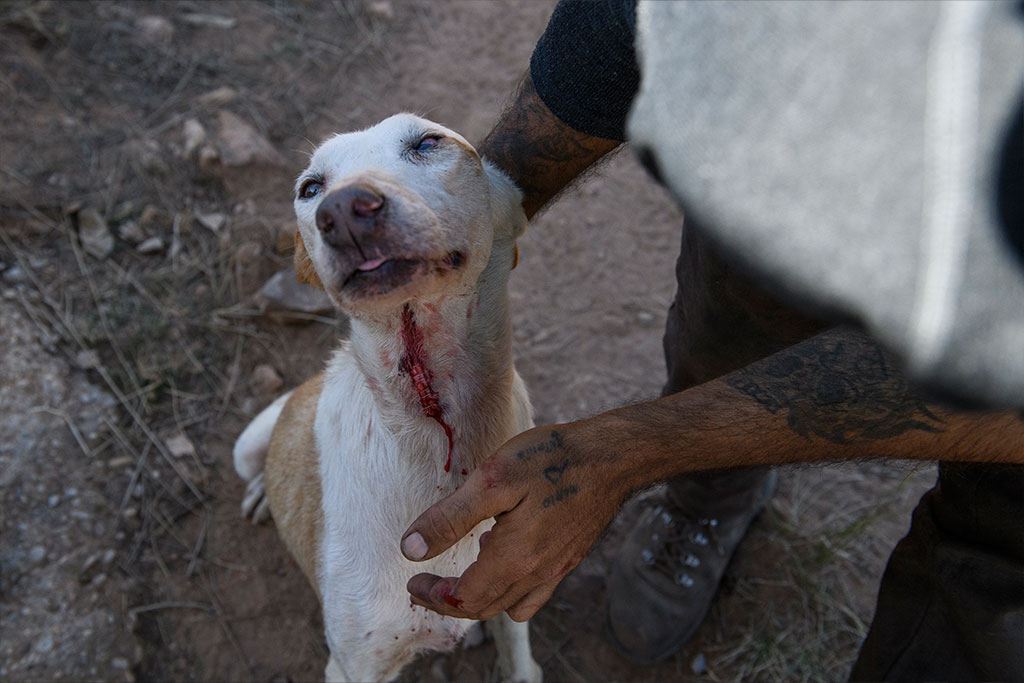 Injuries
When a wild boar hurts a dog, it is said that it has "pricked" it. In the event that the dogs present open wounds, they sew them up or use staplers to close them, all without a veterinary presence. Between them they call it "fixing" the dogs.
During the investigation, we have witnessed dogs dying of exhaustion and dehydration. Many are abandoned when they cannot keep up with the pack.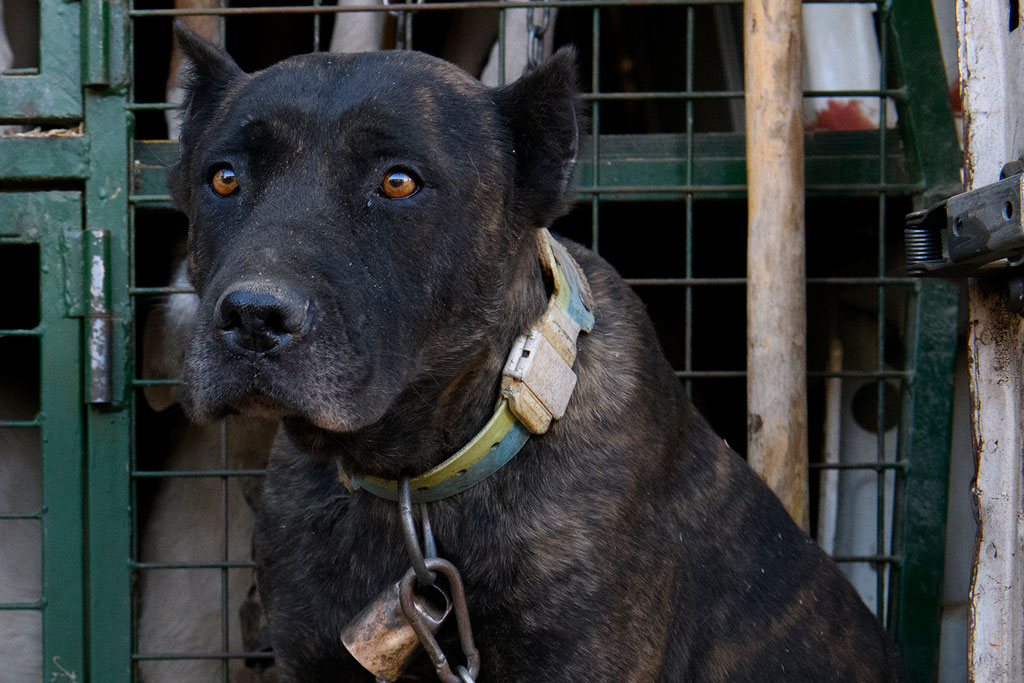 Abandonment
In 2021, the shelters in Spain found almost 22,000 dogs discarded by hunters. According to the Affinity Foundation, hunting is the second cause of abandonment in the country.
There is no official registry of dogs used for hunting, but it is estimated that there are close to hundreds of thousands.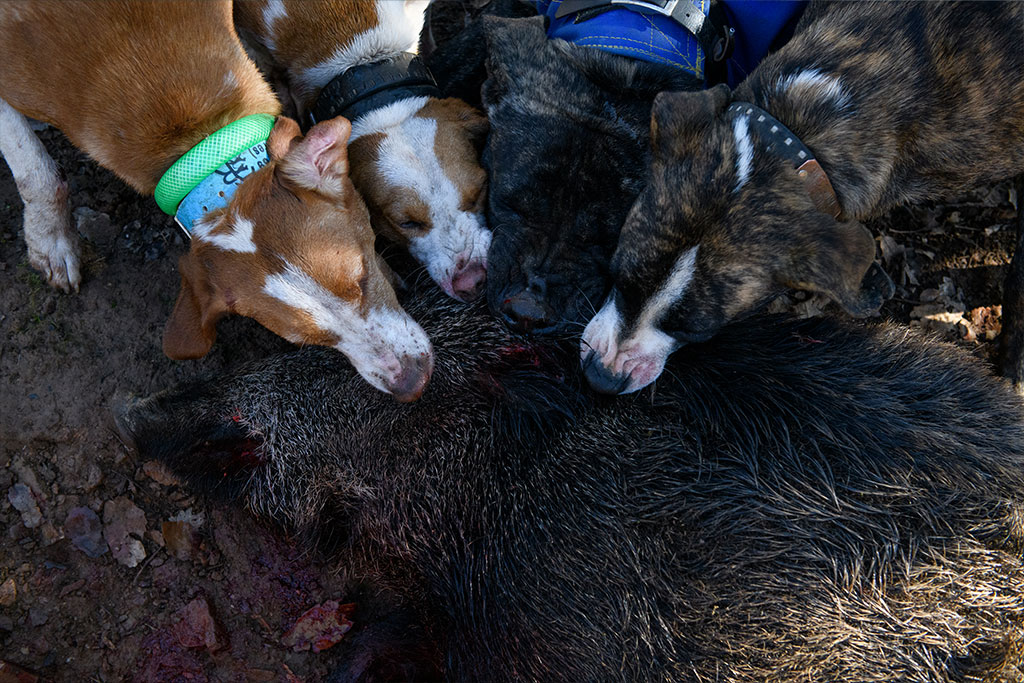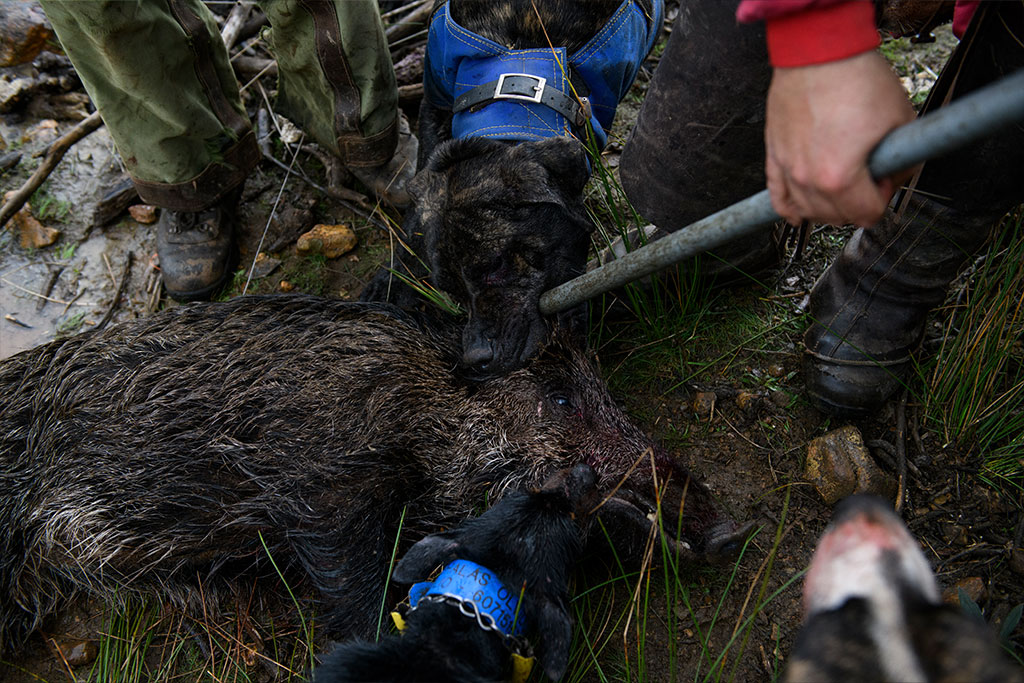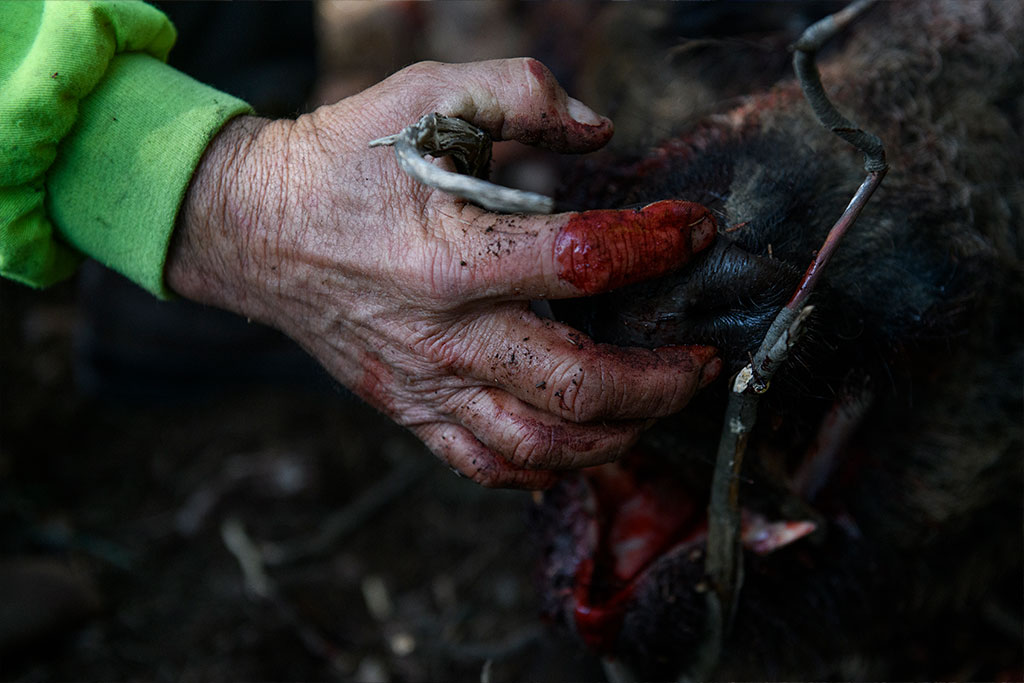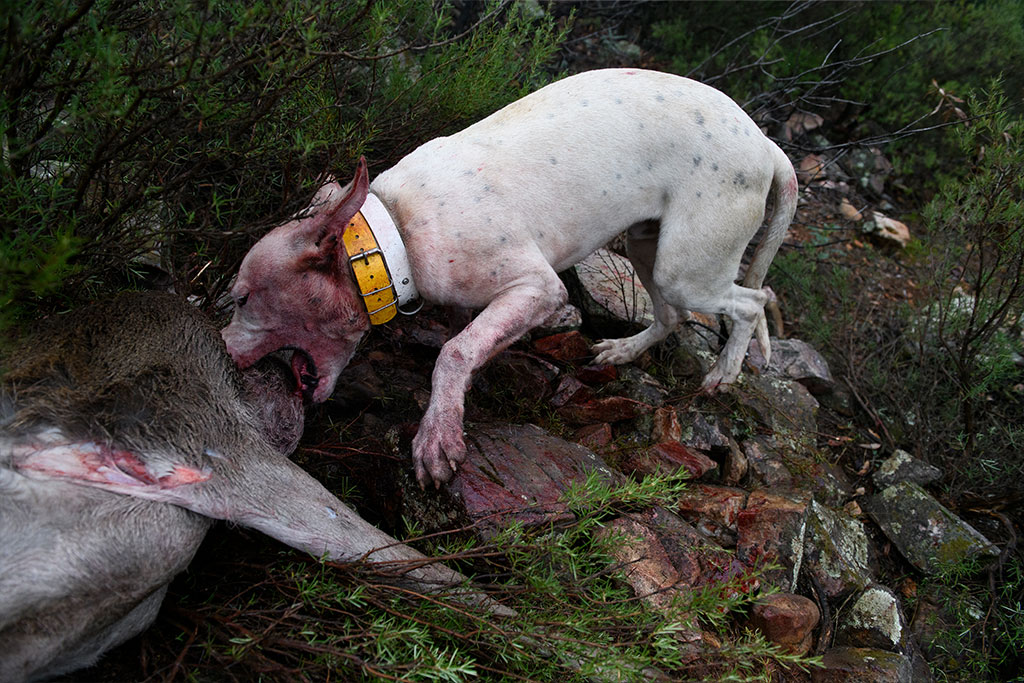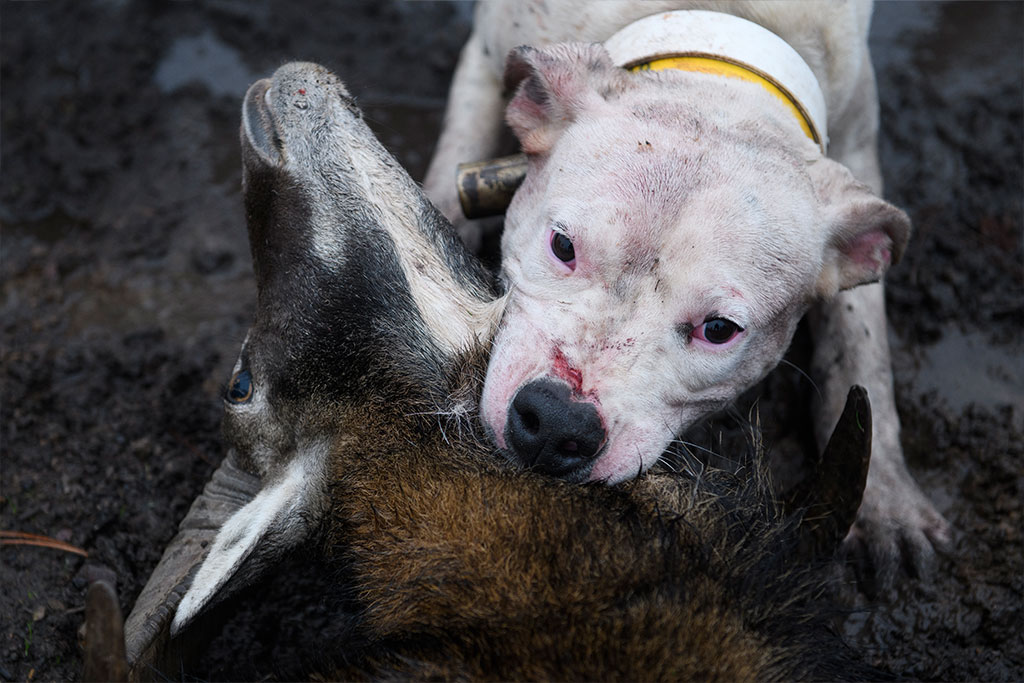 Victims
Only in big game during 2020, the lives of 582,290 deer, wild boar, fallow deer and other species were killed in Spain. Countless animals die in agony just for entertainment.
Many of them are captured from other places to fill the farms or raised in hunting farms to satisfy the leisure of the hunters.
Spain is not a safe country for dogs
Between 2021 and 2023, we have investigated the world of hunting to denounce the violence of this modality and the danger to which dogs are exposed in Spain.
In the rest of the European Union, hunting with dogs in the open field is prohibited due to the cruelty involved. Meanwhile, in Spain it is promoted, subsidized with public money and is even considered an Asset of Cultural Interest in some regions, such as Andalusia.
Following the exclusion of hunting dogs from the Animal Protection Law, these animals remain particularly vulnerable. Their well-being is a matter of public interest, which is why AnimaNaturalis and CAS International demand the prohibition of a practice that places Spain, once again, at the bottom in terms of animal welfare in the EU.
The objective of the campaign is to denounce the mistreatment and suffering of animals in hunting, not to point out particular or exceptionally crude abuses. What worries us is what tens of thousands of animals suffer daily that seem to go unnoticed, in a sustained, legally admitted and uncontrolled manner.
Animals should not be killed or used to kill others for fun.
Support our campaign
Your support will help us end this cruelty.
You already signed! Now donate or share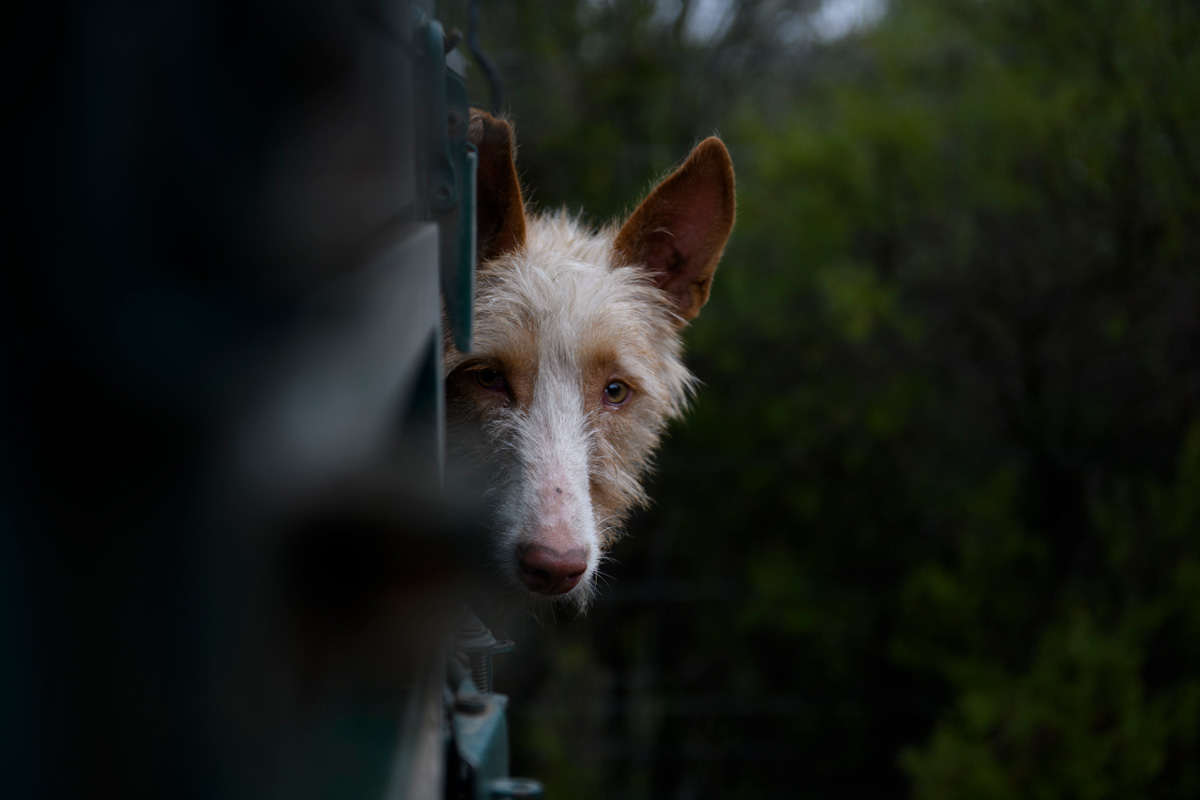 Firmante, would you donate algo to give the campaign more strength?
Gaining the support of thousands of people quickly is essential for the campaign to achieve its objective.
Your donation can help AnimaNaturalis get more signatures and give our animal demands more power.
Your donation allows us to promote the AnimaNaturalis campaign on social networks and by email, to multiply its impact.
Impact
People who have already donated have helped this campaign get an additional 1,378 signatures.
Share and multiply your impact!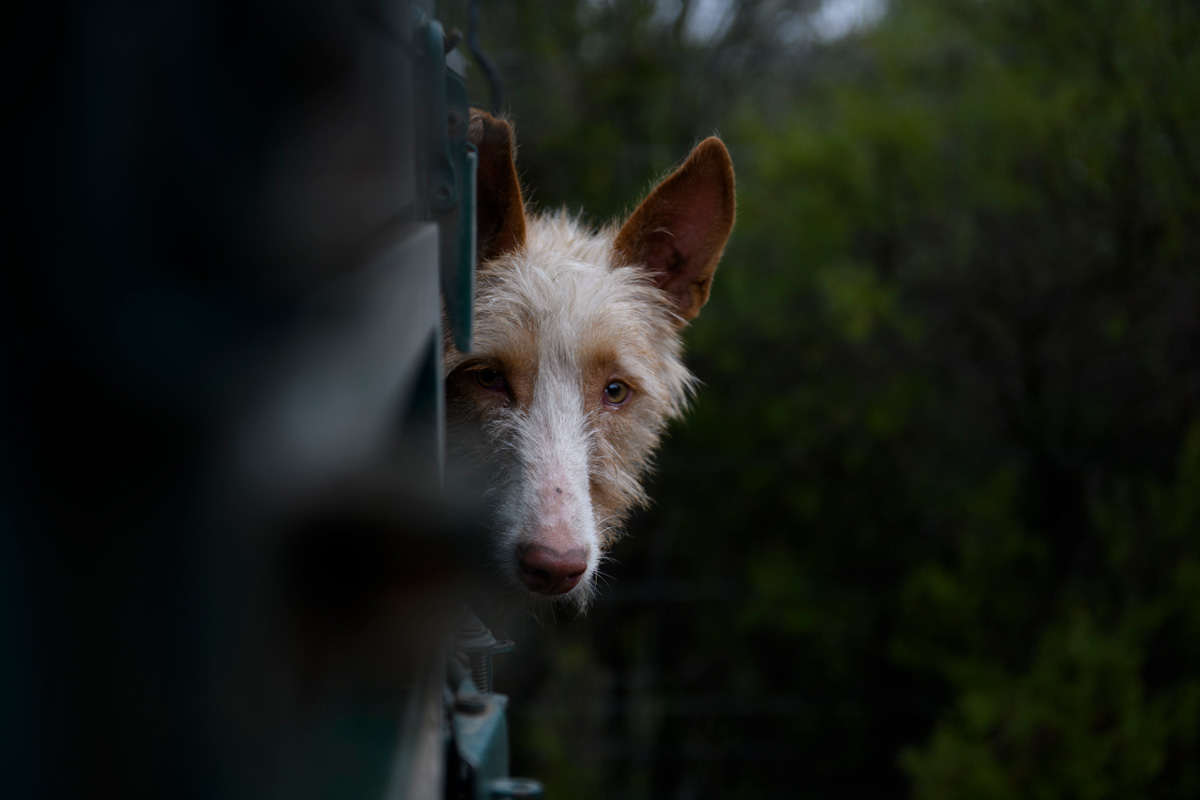 Sharing the initiative helps get more signatures
Many signatures have been achieved thanks to people like you who shared this petition. Join them and help this campaign continue to grow.
Direct messages are 9 times better at convincing people to sign up.